Verizon iPhone at Radio Shack on September 15th
---
"Following its move to shun T-Mobile and begin selling Verizon devices instead, a screenshot from Radio Shack's internal system reveals the retailer is set to begin selling the CDMA model of Apple's iPhone, and its iPad 2, from September 15."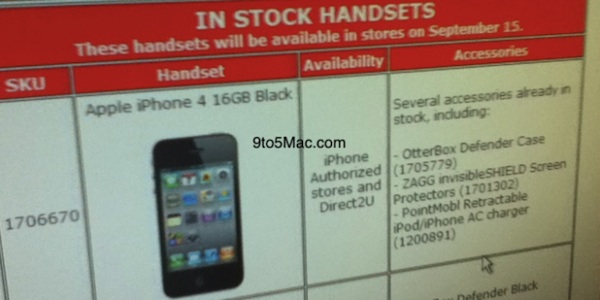 And why not since T-Mobile may not be around anyway, depending on how the proposed merger with AT&T goes right? So if you want a black iPhone 4 on the Verizon network you can get one via your Radio Shack store starting on September 15th.
__________________
iPhone 4, 1.6 GHz Core 2 Duo MacBook Air, Apple TV, 2.66GHz Intel C2D Mac Mini, 1TB TC, Airport Extreme,several iPods and an iPad, 32GB Wi-Fi version.
Follow me
on Twitter.