Who's The Thinnest in the Land?
---
"Intel's ultrabooks have well and truly arrived at IFA this week, with Acer, Lenovo and Toshiba revealing their entries into the new category of super-skinny laptop. The Aspire S3, IdeaPad U300s, and Portege Z830 all have their subtle differences, but at their core, they're machines designed for maximum portability with a minimal corresponding sacrifice in utility. Apple's MacBook Air is the gold standard in this respect, so we thought it worthwhile to see how well it stacked up against the Windows-equipped newcomers."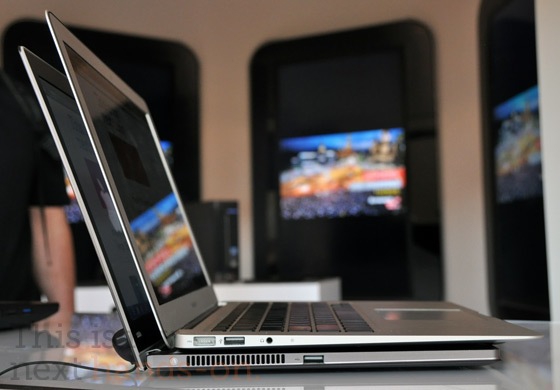 Not much to add to this article, as it's physical size comparisons between a bunch of ultrabooks. Of course, the MacBook Air is still sitting atop the (size) pedestal, waiting for challengers. Some very nice offerings for Windows users! Take a peek at the galleries and let us know what you think!
__________________
"Not everything that can be counted counts, and not everything that counts can be counted." Albert Einstein