HTC Vigor Photos on Droid-Life
---
"Hello, HTC Vigor. You have eluded us for the most part up until now, but we are excited to finally get a clean look at you. With your red accents, big beautiful screen, and black rubbery Incredible-esque contoured back, we would gladly accept you into our everyday lives."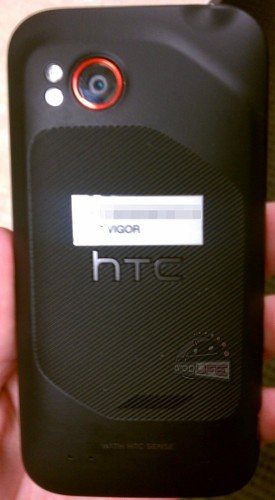 Droid-Life has two pictures of the upcoming HTC Vigor. This is a high-end phone with a 1.5GHz Snapdragon dual-core CPU that has the Adreno 220 GPU. It also has a 4.3" HD (I'm guessing they mean 720x1280) screen, 1GB of RAM, and 16GB of storage. Oh yeah, and it has LTE if you're wanting the latest and fastest thing out there.
My biggest question would be how's the battery life? Other than that, this looks like a great phone! Questions, comments, more info...we would love to hear from you!