A Steve Jobs Timeline
---
"With the resignation of Steve Jobs, Apple has lost both a product visionary and outspoken leader. This timeline is an ode to the ideas and words of perhaps the greatest technological revolutionary of the past century."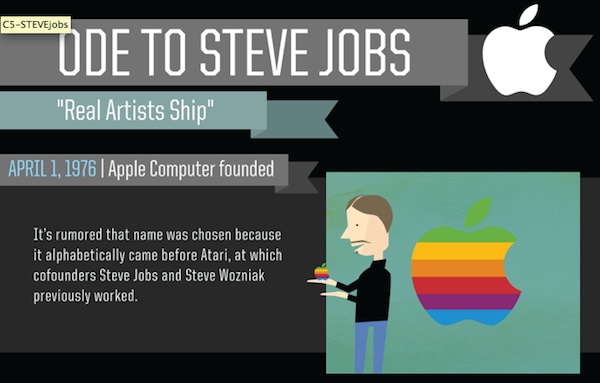 Love the quotes interspersed with the graphics.
__________________
iPhone 4, 1.6 GHz Core 2 Duo MacBook Air, Apple TV, 2.66GHz Intel C2D Mac Mini, 1TB TC, Airport Extreme,several iPods and an iPad, 32GB Wi-Fi version.
Follow me
on Twitter.