Sony's VAIO Z Hands-on Review: Super Powerful and Expensive
---
"We see countless laptops come and go through the seasons, but a rare few have built up something of a following. Make no mistake: the Sony VAIO Z, a skinny ultraportable brimming with cutting-edge technology and powerful innards, is that kind of gem. So when it disappeared from Sony's online store earlier this year, more than a few techies took note. After all, the Z is part of a small fraternity of notebooks that combine an impossibly lightweight design with performance worthy of a larger system."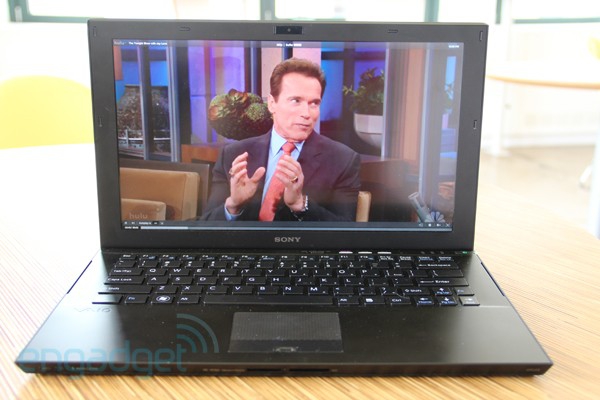 Sony has taken the newest generation of their ultralight, ultra-powerful and expensive laptop in a new direction. No more wedge. No more on-board optical drive, and even though it's still ultralight, Samsung's Series 9 and the MacBook Air are thinner, but not lighter. An included Power Media Dock now handles discrete graphics: with an AMD Radeon HD 6650M card with 1GB of video memory; a LightPeak (Thunderbolt in Apple's vernacular) port; and an optical drive. The Z is still constructed of aluminum and carbon fiber, and now uses integrated Intel graphics, along with a Sandy Bridge i7 processor, and keeps a large complement of ports along the sides.
Performance is still by far best-in-class, but at the expense of fan noise and heat, with the track-pad that is a bit troublesome, in part due to the integrated fingerprint reader. Battery life ranges from very good with the standard battery, to excellent when the optional ($150) sheet battery is added, with a tested runtime of about nine-hours. This a quite a system when the configuration is maxed-out, but it's expensive, at over $2700. Less expensive (but less powerful) alternatives are the Samsung Series 9 and/or the MacBook Air.
__________________
"Not everything that can be counted counts, and not everything that counts can be counted." Albert Einstein