iPhone Catches up to Android, Gets Google Shopper
---
"Google picked late afternoon to post a major update to Google Shopper on the iPhone. The revamp brings it up to the Android version and can look for Google Offers based on location, complete with a map to show them and help get directions."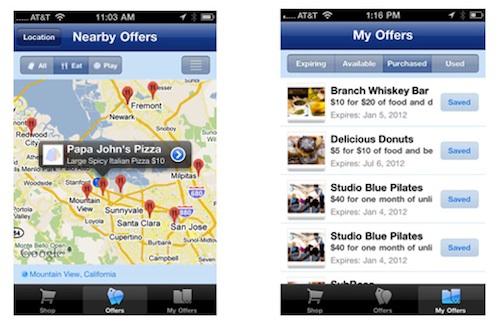 I have several of these types of iOS apps (Groupon, Living Social, etc) on my iPhone, some more handy than others. Now that Google has updated to give you nearby offers, I may have to start using this one too. Now you get a "My Offers" tab where you can keep track of the offers details, such as expiration date and if you have already used them. How about you? What apps do you use frequently or find give you the most value?
__________________
iPhone 4, 1.6 GHz Core 2 Duo MacBook Air, Apple TV, 2.66GHz Intel C2D Mac Mini, 1TB TC, Airport Extreme,several iPods and an iPad, 32GB Wi-Fi version.
Follow me
on Twitter.