Google and Microsoft to Offer MS Office on Android?
---
"Google and Microsoft have a problem -- and to sum it up, that problem is Apple. Google has tablets but they aren't selling well against the far more complete iPad offering. Microsoft won't have an iPad competitor until well into 2012. Google is having an issue with relevancy on tablets and Microsoft loses not only a Windows footprint but an Office footprint with every iPad sold. What if the two partnered? Ironically it isn't as hard as it sounds. You could actually see how this could work today. So let's explore Microsoft Office on Android this week."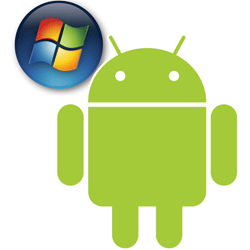 Interesting idea, as the iPad sometimes can be a viable lightweight replacement for (the Big Three of) Windows, Office and IE. Microsoft doesn't seem to be able to come up with a competitor for the iPad, so maybe teaming-up with Google is a step in the right direction, getting their flagship application running on Android devices. Needing Excel and Word on a regular basis for work, this concept is intriguing, without waiting for Windows 8, and would make Android tablets more desirable, in my opinion of course. The author's recommendation is to try Windows Live on a Honeycomb tablet using Opera for Android. But, since Microsoft is one of Apple's largest developers, any guesses as to when MS Office will appear for iOS?
__________________
"Not everything that can be counted counts, and not everything that counts can be counted." Albert Einstein