TwelveSouth iPhone 4 BookBook Case
---
"TwelveSouth is famous for its selection of beautiful products that lovingly accompany our favorite Apple gadgets. Just recently we reviewed the elegant BookBook case for the MacBook Air, and now there's an iPhone 4 case to match."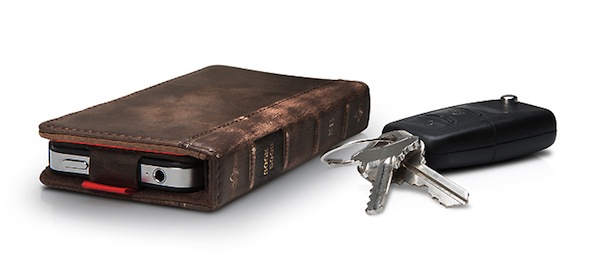 Not only do they have one for the MacBook Air but they also have one for the iPhone 4. It's pricey at $59.95 USD but it double as a wallet so you get some added value. Besides the cool look of the case that is. It's available now from TwelveSouth.
__________________
iPhone 4, 1.6 GHz Core 2 Duo MacBook Air, Apple TV, 2.66GHz Intel C2D Mac Mini, 1TB TC, Airport Extreme,several iPods and an iPad, 32GB Wi-Fi version.
Follow me
on Twitter.