iPad, TouchPad, ThinkPad or Windows: And the Business Winner is?
---
"This week, Good Technology released numbers indicating that the iPad was outdistancing Android-based products for the enterprise, but it didn't track the RIM Playbook or HP TouchPad, which are two products that specifically target the enterprise. In addition, the ThinkPad isn't shipping yet and it might be the best shot Android has in getting into the enterprise."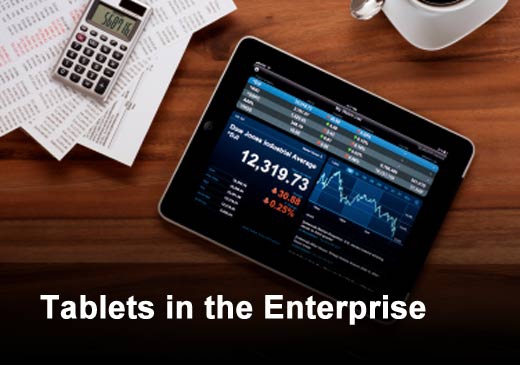 I haven't worked in the corporate sector for a few years now, so I haven't thought much about this, but tablets invading the work force in a big way. With Apple's overwhelmingly successful iPad one would have thought it was a no brainer. It turns out that, considering most corporations use Microsoft solutions, it was closer than I thought. One reason could be because the corporate force needs productivity tools that the iPad can't yet provide. The iPad is a great media device (I just spent a few hours on one over the past week), however, it's not like it can replace the laptop for productivity.
That might change one day as businesses start requesting more productivity tools from the development community. And that's the twist coming from the article. Windows 8 on the tablet is not to far away, (business time that is) so the tablet market will really heat up sometime next year. The unknown right now is the HP Touchpad because of the large corporate sector they have pull in.
Android seems to be having problems right now and until the issues are fixed, corporations are looking to steer clear for now. Having worked in a large corporation I have my thoughts on which tablet will eventually win out. And, at this point, I reserve the right to speak. 2012 will shape up nicely for the tablet in the business sector and which tablet will win out is anyone's guess at this point. I would like to hear what your company in terms of tablets is doing, and why?
__________________
Not that I am always right, I'm just never wrong.