Only Out a Day and Already 5 Stars for the 13-Inch MacBook Air
---
"'It's kind of hard to improve on a 4.5-star rating. And yet Apple's new 13-inch MacBook Air (starting at $1,299, $1,599 as configured) is better than its predecessor in some key ways,' Mark Spoonauer reports for Laptop Magazine."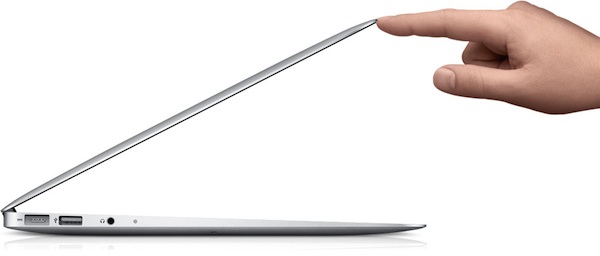 Well this didn't take long, saying that "when you combine a sleek ultraportable design with a great display and touchpad then nearly double the performance-without sacrificing battery life-you're left with a winner." I really do love these laptops (once they put in the SSD that is), but can't everything be improved at some level? Then again, when this beauty outperforms the MacBook Pro, what other rating can you give it?
__________________
iPhone 4, 1.6 GHz Core 2 Duo MacBook Air, Apple TV, 2.66GHz Intel C2D Mac Mini, 1TB TC, Airport Extreme,several iPods and an iPad, 32GB Wi-Fi version.
Follow me
on Twitter.