Official iOS App for Google +
---
"When Google+ launched late last month, Google released an Android app for the service and promised that an iOS app would join it soon; on Tuesday, Google delivered with an official native client for Apple's mobile platform."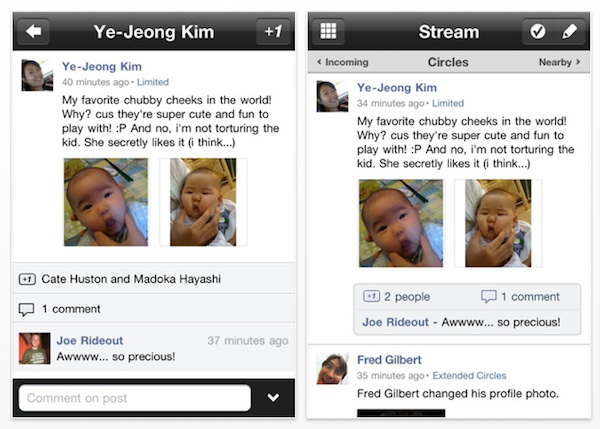 Well, that didn't take long did it? No support for iPad or iPod Touch but you can find it here, or just search Google in the iTunes App Store. I haven't used it much since signing up for it. While I like Google and the products they offer, I just don't see me using it completely since all my friends are on Facebook, and they certainly aren't all on Google. If they were, this would be something I might use more, what are your thoughts?
__________________
iPhone 4, 1.6 GHz Core 2 Duo MacBook Air, Apple TV, 2.66GHz Intel C2D Mac Mini, 1TB TC, Airport Extreme,several iPods and an iPad, 32GB Wi-Fi version.
Follow me
on Twitter.