Make Your Own Comic Book With, What Else.... ComicBook!
---
"3DTOPO Inc. has released their new comic book creation app, ComicBook! After designing your realistic comic featuring you and your friends, you can tag everyone and share to Facebook."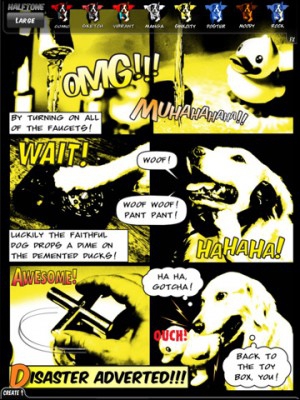 I like these comic book apps, I'm just not witty enough to make the dialogue interesting. How about you, ever use one of these apps, or this particular app? Any thoughts?
__________________
iPhone 4, 1.6 GHz Core 2 Duo MacBook Air, Apple TV, 2.66GHz Intel C2D Mac Mini, 1TB TC, Airport Extreme,several iPods and an iPad, 32GB Wi-Fi version.
Follow me
on Twitter.