Snazzy Looking Aluminum Case for Your iPad 2
---
"We've been hearing scary stories about the post-PC era ever since Steve Jobs and Apple first talked about this new age of computing at the iPad 2 unveiling. Mobile devices akin to iPad will obsolete our desktop computers (which will be like trucks), we are being told."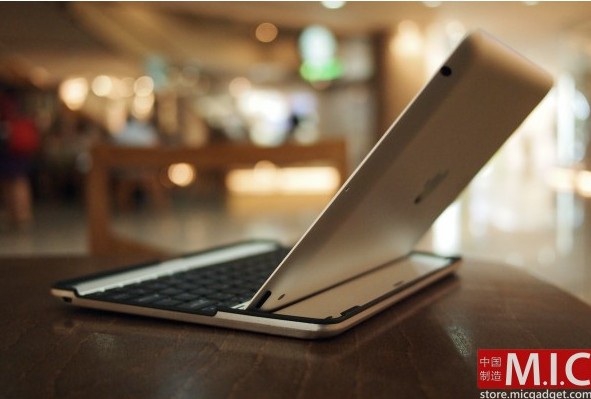 Now this, versus this, is something that I would spend money on. For $49.95 over at MIC, you can pick up this case that appears to make your iPad 2 into a notebook of sorts. I don't think notebooks per se will ever be obsolete, but this is one of the nicest couplings of keyboard and iPad that I have seen and I would definitely consider using this. What are your thoughts? Are notebooks going away? Should you get ahead of the crowd and get one of these now?
__________________
iPhone 4, 1.6 GHz Core 2 Duo MacBook Air, Apple TV, 2.66GHz Intel C2D Mac Mini, 1TB TC, Airport Extreme,several iPods and an iPad, 32GB Wi-Fi version.
Follow me
on Twitter.