Engadget Reviews The Samsung Galaxy Tab 10.1: You Should Buy One
---
"When we met with Samsung in late May, company representatives didn't seem entirely sure that the company would meet the rumored June 8th ship date here in the US, but lo and behold, it's done just that."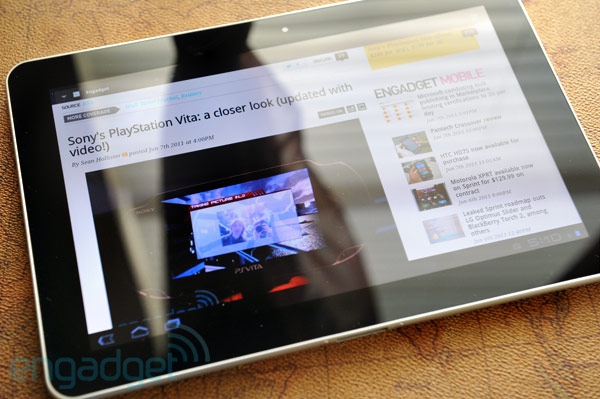 That's just a down right sexy piece of kit if you ask me. I have no regrets purchasing my Xoom but wow does this baby look nice. After reading the review I'd highly recommend any of you going through a mid-life crisis trade in your old tablet for a younger, thinner model.

Though when you really get down to it I'd rather have the Asus for its really awesome keyboard dock. But that's just me. What Android tablet do you guys want?