Acer W4 - Really?
---
"An Acer Windows Phone 7 handset was spotted at Computex '11, and looks vaguely similar to already available devices (LG in particular)."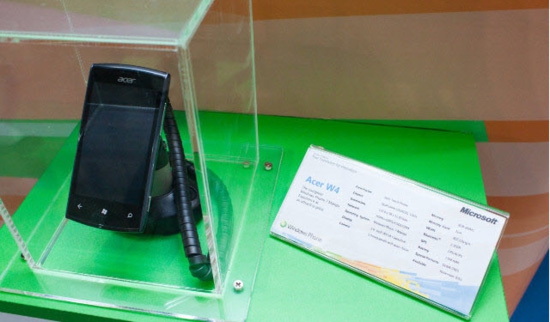 When the wave of Mango devices finally make their ways to stores, let's hope that other phone manufacturers decide not to take Acer's lead.
Check the link for the specs. But be forewarned. There is absolutely nothing even remotely new or spectacular. It could have been a launch device.