Want an Xbox? Buy a Notebook!
---
"The deal is designed to combat the Apple promotion which offers a free iPod Nano with MacBook purchase during the same time period. In a pure dollars and cents view, the Microsoft deal is better because the starting price is much lower and the price of an Xbox 360 4GB is $50 more."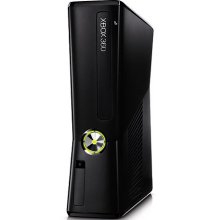 Being a student is hard and Microsoft hears your pain. That is probably why they have decided on being generous in their promotion to let students get their game on with a free Xbox! No, this is not some chain email where you have to forward to 50 friends, and you do not have to become a fan of some random group on Facebook. All you have to do is buy from a select group of Windows 7 notebooks. Maybe this is a drive to keep notebook sales up as tablet sales continue to sky rocket. Maybe they figure that there are a lot of students who have turned in their PS3s and need a new gaming console. Whatever the reason, it looks like a fair deal for anyone looking for a new computer and does not mind some fun on the side!