The ASUS Eee Pad Transformer. Is it More Than Meets the Eye?
---
"As the name would suggest, there is much more than meets the eye with the Asus Eee Pad Transformer. The tablet's spec sheet reads nearly identical to its biggest Android-powered competitor, the Motorola Xoom. Both are powered by NVIDIA's incredibly capable dual-core Tegra 2 processor, augmented with 1GB of RAM, and enter the market amidst significant hype. "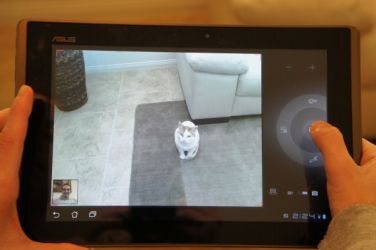 If you like the portability of tablets, but find yourself sometimes in need of some more heavy text input, the ASUS Eee Pad Transformer may be what you are looking for. The specs are nice and about as speedy as one would expect any pricey Android tablet to be, but the big draw for the Transformer of any other tablet is its optional keyboard dock. A standard dock would raise questions with me, as if you are doing enough data entry to need a keyboard, would you not be better served with a netbook or Macbook Air? And at the price of the keyboard dock and the tablet, you are already in that price range. Still, it is an interesting addition, and it might be an indication of the netbook of the future. I read reports that the original netbooks that had Linux installed were often returned in favour of Windows based ones. With the market, consumers and expectations much different now, a netbook might be seen as no longer needing a traditional desktop OS.