iPhone 3GS Outselling Android Phones at AT&T
---
"'Canaccord Genuity analyst Michael Walkley says his retail checks show continued strong demand for the iPhone 3GS at AT&T and iPad 1 at Verizon, even as the iPhone 4 and iPad 2 continue to fly off the shelves.,' John Paczkowski reports for AllThingsD."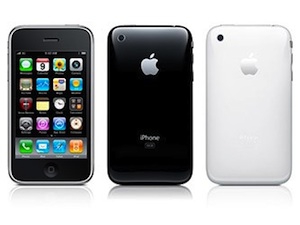 According to AT&T, the Android smarphones are gaining customers from Windows 7 but not from the iPhone. Of course when you are selling a phone, any phone, for $49.00 USD, you are bound to increase sales. It's basic economics. The price of the 3GS is half of the Inspire and about 25% of the price of the Atrix, so when cost is a factor (as it certainly is these days), consumers will look closer at it, and that is even before you consider the hype factor of the iPhone.
__________________
iPhone 4, 1.6 GHz Core 2 Duo MacBook Air, Apple TV, 2.66GHz Intel C2D Mac Mini, 1TB TC, Airport Extreme,several iPods and an iPad, 32GB Wi-Fi version.
Follow me
on Twitter.