Toshiba Outs Camileo P100 and B10
---
"Toshiba has announced two new camcorders with Full HD capability: the Camileo B10 and the Camileo P100. The Toshiba Camileo B10 is a neat, robust yet lightweight and pocket sized camcorder that can be kept close at hand for spontaneous shots, while the Toshiba Camileo P100 is a more advanced model with 5x optical and 8x "advanced" zoom."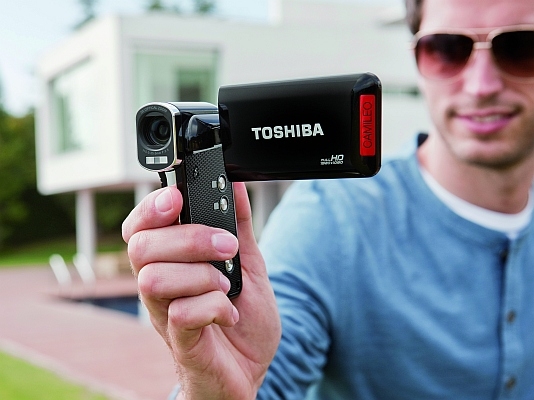 Now that Flip has been killed, it looks like the writing is on the wall for these pocket video cameras. Or is it? Toshiba's offerings are a step up from the flip, with the P100 featuring a 5x optical zoom lens, and both cameras sporting 1080p recording modes. The main thing that will determine the success of these, is pricing, which Toshiba has not made known yet. If they are cheap enough, they might still sell well, yet...
__________________
Baka. Soku. Zan. - The justice behind the dysORDer.