I Think I Like This iPhone 4 Case
---
"I like that some companies are willing to take a different approach to gadget protection. Silicone and plastic models have their place, sure, but they're hard to get excited about anymore. That's not the situation with RokForm's Rokbed Aluminum iPhone 4 cover. This is certainly not for everyone, but I have a feeling it'll find its audience."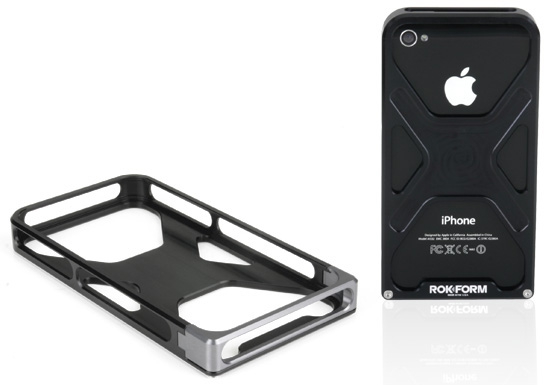 I think I might be part of that audience as I really like the looks of this case. Granted, it is spendy at $79.00 USD for the aluminum version (or $149.00 USD for the magnesium version), but the industrial design really looks good. It also comes in a variety of covers, more info at the Rokbed site.
__________________
iPhone 4, 1.6 GHz Core 2 Duo MacBook Air, Apple TV, 2.66GHz Intel C2D Mac Mini, 1TB TC, Airport Extreme,several iPods and an iPad, 32GB Wi-Fi version.
Follow me
on Twitter.