GarageBand Updated, Import Away!
---
"The 47MB update is available now through Software Update or via Apple's site as a standalone installer."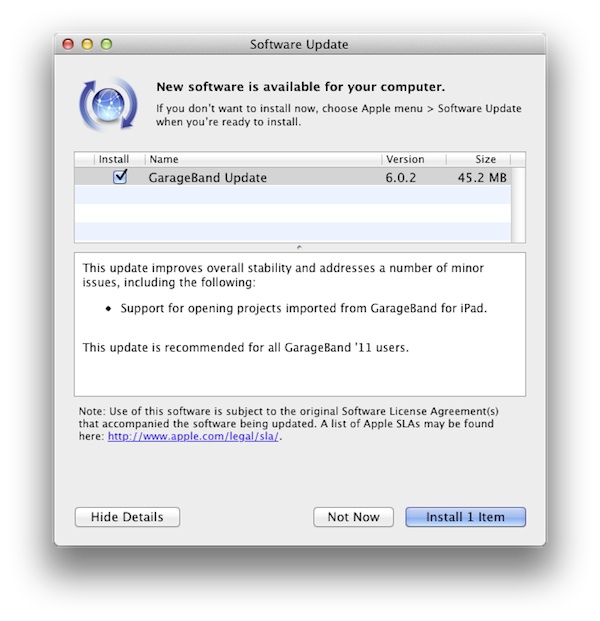 This should fix that annoying problem of not being able to open projects imported from GarageBand for iPad. If you are using GarageBand '11, this is a must get update.
__________________
iPhone 4, 1.6 GHz Core 2 Duo MacBook Air, Apple TV, 2.66GHz Intel C2D Mac Mini, 1TB TC, Airport Extreme,several iPods and an iPad, 32GB Wi-Fi version.
Follow me
on Twitter.