NFC Rumored To Come To WP In Late 2011
---
"Microsoft Corp. plans to include mobile-payment features in the next version of its Windows Phone operating system, part of an effort to narrow Google Inc.'s lead in smartphone software, two people familiar with the plans said."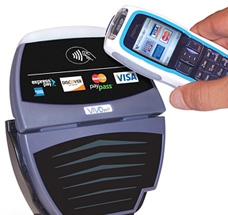 Image courtesy of Maximum PC
According to Bloomberg Businessweek, sources have stated that Microsoft is working on incorporating NFC capability into the next version of Windows Phone OS. Google already has NFC capability baked into their Android OS. Apple and Blackberry are rumored to be NFC capable in the near future. Microsoft is hoping to keep up with its competitors in terms of technology in order to be competitive in the smartphone market.
Phones with NFC software and hardware could come as early as the end of this year.
---
Last edited by Richard Chao; 03-30-2011 at

01:01 AM

..