The HD7 Is Coming To AT&T As The HD7S
---
"Sign up to receive email when the HTC HD7S-the first HD7 in the U.S. with a Super LCD display-becomes available."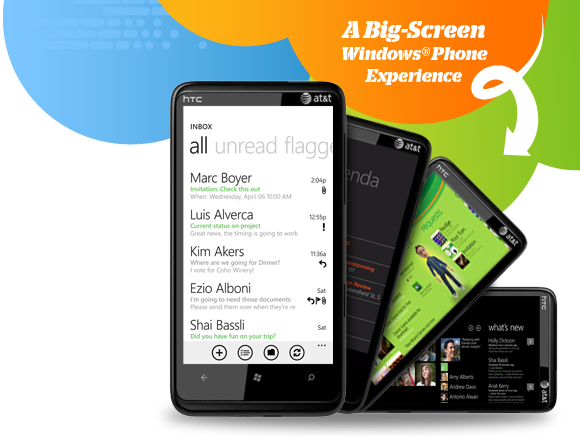 It's always been known that the Samsung Focus was the mover when it comes to AT&T WP7 devices. It outsold the HTC Surround and LG Quantum due to it's bigger screen and thin non-sliding black slab form factor. A form factor that is currently available to T-Mobile USA users in the form of the HD7.
It looks like HTC is hoping to take away some AT&T sales from Samsung by adding a Super LCD to the HD7 and releasing it on AT&T as the HD7S. NoDo will be preinstalled but unfortunately the hardware specs are the familiar 1GHz processor, 16 GB memory and 5MP camera. The HD7S should be available in the coming weeks.