Verizon Waives Activation Fees for Xoom and Galaxy Tab For a Limited Time
---
"In an unforeseen act of generosity, Verizon has decided to scrap the $35 activation fee it charges with purchases of the 3G-equipped Motorola Xoom and Galaxy Tab tablets"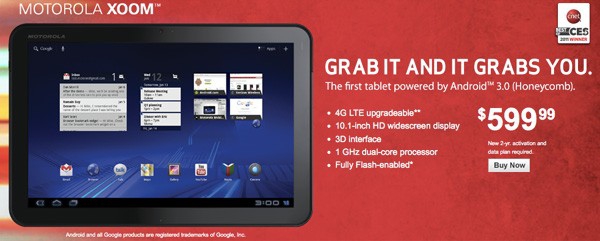 If you're looking to get a tablet with Verizon, now is a good time. For a limited time (no word on how limited just yet) you can get a Xoom or Galaxy Tab with no activation fee on month-to-month contracts.
So what are you waiting for? Get ye to the Verizon store!