AutomateIt for Android Does What it Says
---
"Using triggers and actions, you can save your battery from itself, make setting up your phone in your car far more convenient, and otherwise nit-pick things you wish your phone could do."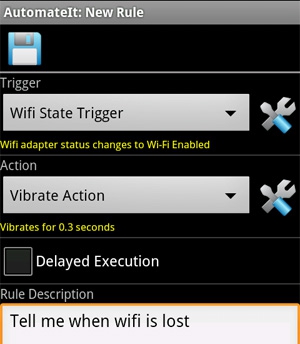 If Tasker is a bit too fussy (and expensive) for you, maybe AutomateIt will work better for you. All you need to do is set up a trigger which will launch an action and your in business. Easy automation of tasks like notifying you of events like loss of Wi-Fi signal, SMS-based triggers, battery-level triggers, and so on. It looks easy and useful and is free in the Market and works wherever you find our favorite little green guy.
I use Toggle Settings which has both a free and paid version, but I'd like to hear what you like to use? One of the above or something I haven't mentioned? Let us know at the "Discuss" link.