Success Story: Android Profits Beat iOS for One Developer
---
"Traditionally, Apple has been viewed as the top dog when it comes to pure app dollars; love it or hate it, the company's App Store generates plenty of dough and thus plenty of income for third-party programmers. Even so, Android is increasingly becoming a prominent part of the equation for many well-known developers -- and for some, it's actually starting to surpass Apple by a significant margin.
Today, we hear one such developer's story."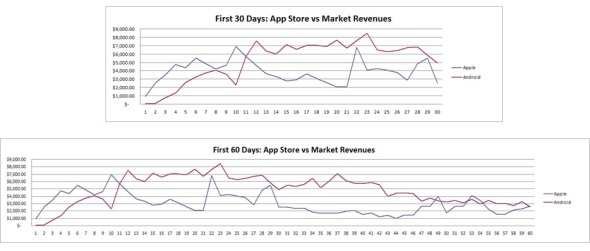 It's interesting to speculate what the cause of this difference may be. The CEO of Spacetime (the focus of the article) thinks that it could be due to the fact that there are fewer apps in the Android store. I wonder if it could have to do with the application in question, too. Pocket Legends is a 3D MMO, and while Apple has positioned the Touch, in particular, as a mobile gaming platform, this game seems like it would fit the perceived demographic of Android devices better than iOS devices.
Any other developers out there with similar experiences? Is the Android Market good to you, or do you prefer Apple's store? Is this a sign of great things to come or just an outlier in the world of Android development? Let us know at the "Discuss" link.