Lenovo ThinkPad X220: Strong Performance, Terrific Battery
---
"Lenovo's ThinkPad X200 series has a long history of combining light-weight portability, epic battery life, and uncompromising performance. The 12.5-inch, $1,299 ThinkPad X220 offers a couple of new riffs on this familiar theme, including a 16:9 screen, an Intel 2nd Generation Core processor, and a large textured clickpad, but can the new model live up to the storied legacy of its predecessors?"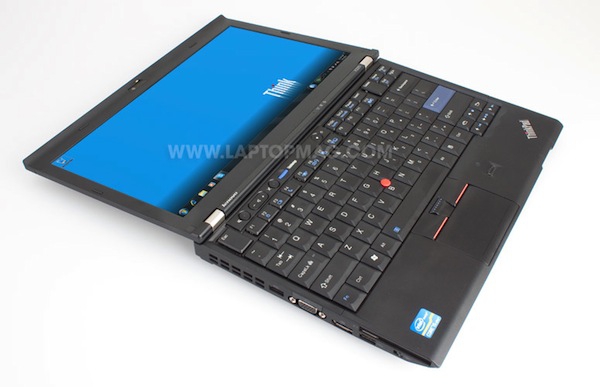 Lenovo keeps on improving the X200 series. The X220, at 3.6-pounds has processor/video processing (Intel Core i5/Integrated Intel HD Graphics) that handles videos with aplomb (but is not a very good game playing system) on a great 1366x768 screen, has a typical superb keyboard and TrackPoint/touchpad, and battery options that offer up to an astounding 15 hours and 44 minutes when all the battery options (at additional cost) are added. Only real negatives listed are a somewhat dodgy web cam (that could probably be fixed by Lenovo) and some issues dealing with a "shortish" palmrest and unwanted clicks from accidental touches on the touchpad while using the TrackPoint.
The $1,299 price for the model tested jumps quickly when additional options are added, such as $179 for the battery slice (that sits under the X220 and adds an inch in height and 1.6-pounds of weight), or various SSD configurations, with prices not yet available, or additional RAM. If you'd like a great performing laptop that has all-day (and then some) battery life, the X220 may be for you, just be prepared for a bit of sticker shock when options are added.
__________________
"Not everything that can be counted counts, and not everything that counts can be counted." Albert Einstein