Capture The Screen Of Your 2.3.3 Device Without Rooting: Once Someone Writes An App For That...
---
"Changes in the Android 2.3.3 Gingerbread source will allow applications to take screenshots without rooting your phone."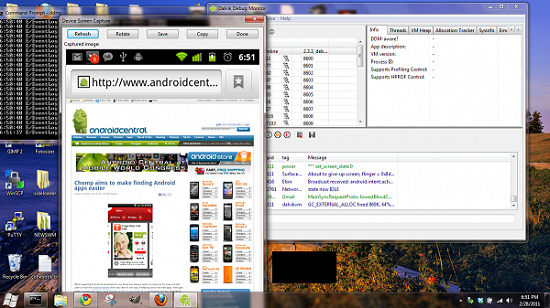 Fiiiiinnnaaally!! The only reason I have ever had to root my Nexus One is for the simple ability to take screenshots without utilizing the method pictured above. Now it appears that in Android 2.3.3 programs will actually be capable of capturing the screen without you needing to root your device! That is, once someone writes an app to take advantage of these new APIs. Finally my twitter updates complaining about the weather will be much more interesting with a nice screen capture of the weather forecast. So come on devs, where is that Gingerbread screen capture app? Maybe? Please?