New Toshiba Satellite L655D is "Just Okay"
---
"What do you think of when you see a sticker proclaiming "Quad Core Processor" on a notebook? Speed and power, right? The 15.6-inch Toshiba Satellite L655D-S5164RD has such a sticker on its keyboard deck that alludes to the Phenom II processor inside. Coupled with 4GB of RAM, ATI Graphics, and a 640GB hard drive, it sounds like this $659 notebook is capable of great feats for the price."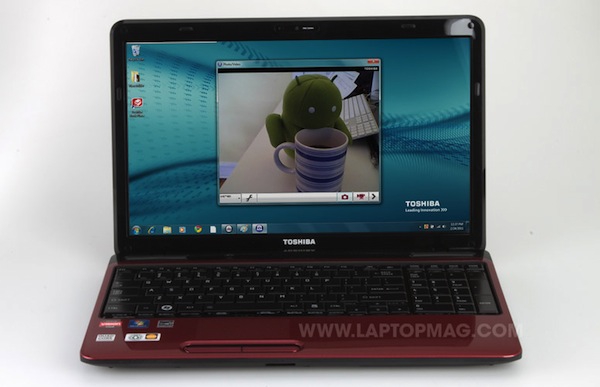 A quad core processor sounds really fast, but this laptop disappoints. While running, it stays reasonably cool, but the fan runs often, and very loudly (is this a characteristic of all AMD processors?). The keyboard is comfortable and functional, but has some odd compromises, like a shrunken space bar rather than lesser-used keys. Mouse / trackpad is large enough to be used comfortably. The glossy screen at 1366x768 has good color and details, even at angles, but is very reflective. Speakers produce "acceptable but not fantastic" sound. Webcam produced clear images but muddy colors, and Toshiba's included webcam software appeared buggy. Performance was rated as "just decent," and the standard 5,400 rpm laptop is a little faster than average. Graphics also disappoint, so this may not be a good gaming system. Battery life was also disappointing, lasting less than three hours on the LAPTOP Battery Test. In short, this laptop, priced between $464 for an entry-level model to $749 for the model tested, is "just okay."
__________________
"Not everything that can be counted counts, and not everything that counts can be counted." Albert Einstein