Apple Updates The MacBook Pro Line
---
"As was expected for today, Apple has just pushed the button to launch a new range of MacBook Pros on its Store (although the store itself is still down). The new models come complete Thunderbolt - the official name for Intel's 'Lightpeak' high-speed connection technology, along with upgraded processors and graphics chips."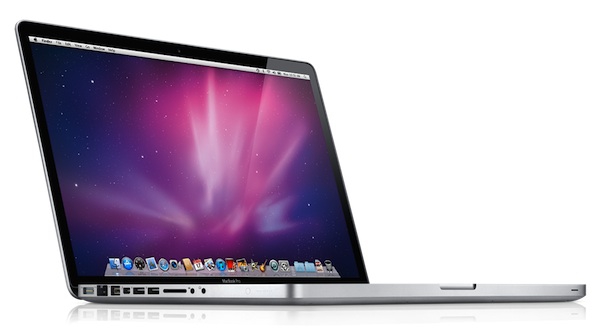 As was expected, a revamp today of the MacBook Pro line, to include the much anticipated Lightpeak aka Thunderbolt technology. But that isn't all they have done. Facetime HD Cameras also debut in the MacBook Pros, and now you have support for 720p video recording when using the new OSX Facetime app. Baseline models run from $1,199.00 USD for the 13-inch to $2,499.00 USD for the 17-inch version. The 15-inch and 17-inch versions offer the quad-core i7 processors for that high-end graphics need fulfillment. You can find out more about the versions here. So, any of you going to make the plunge and pickup one of these?
__________________
iPhone 4, 1.6 GHz Core 2 Duo MacBook Air, Apple TV, 2.66GHz Intel C2D Mac Mini, 1TB TC, Airport Extreme,several iPods and an iPad, 32GB Wi-Fi version.
Follow me
on Twitter.