The Wait for a CDMA WP7 Phone is Almost Over
---
IT World is reporting that we will be seeing a WP7 handset announced by Sprint this week:
"The next Windows Phone 7 handset, and the first for CDMA networks, is widely expected to be available on Sprint's network on Thursday: the HTC 7 Pro, with a sliding horizontal keyboard and a tilting 3.6-inch touch screen."
And how did they come to this conclusion? Well, apparently Sprint left a pretty big clue:
"This week, Sprint has begun tweeting (@Sprint) about the new phone. 'What do you think the next new Sprint phone will be? Find out Thursday!' A second tweet asked, 'If you could design a brand new phone, what would it have? Ours will have a hub for gaming, music, pictures and video.'"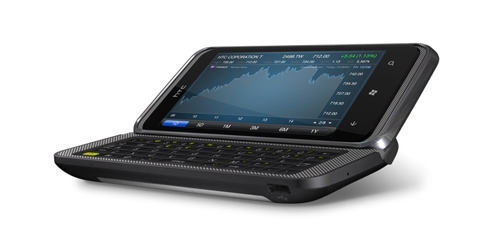 Hmmm... hubs for gaming, music, pictures, and video? That sure sounds like a Windows Phone to IT World. It sounds like Windows Phone to me also.
However, a recent tweet today from Sprint adds a bit of mystery.
@sprint "Our upcoming phone puts your contacts, from email to Twitter in one place. How many of yours would overlap? #comebackfeb24"
Since Twitter integration is mentioned, does this still sound like Windows Phone to you? Twitter integration was brought up during the keynote at Mobile World Congress, but it isn't expected to be in the upcoming NoDo update.
What does this all mean? Will Twitter integration be part of NoDo?