Google Music Service To Launch With Honeycomb?
---
"Google is to launch a music service to compete with Apple's iTunes music store as part of a forthcoming upgrade to its Android mobile operating system, according to Sanjay Jha, chief executive of Motorola Mobility, which will soon launch one of the first machines able to run the software."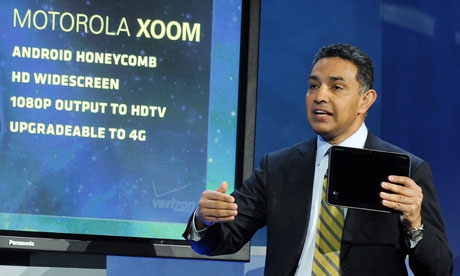 We heard a bit of buzz about Google Music a few weeks ago and now it appears that Mr. Sanjay Jha has given us a bit more to chew on. According to Jha, Google's Honeycomb version of Android will include "video and music services". If we assume that Honeycomb will officially launch with the Xoom and bring with it the launch of Google's music service this rumor will line up nicely with the previous timeline we heard. I can't wait to see what Google brings us on the music front.