Amazon Joins WP7 App Parade
---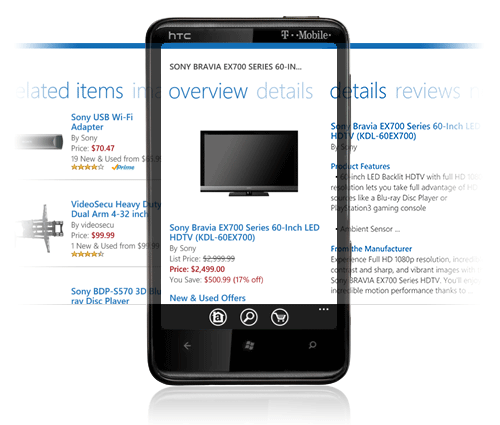 If you're an Amazon devotee, this is the app for you - easier to use than the mobile web version because of support for WP7 gestures, and supports 1-Click ordering, package tracking and wishlists, among others. The app is available through Windows Marketplace (click here).
__________________
"A planner is a gentle man, with neither sword nor pistol.
He walks along most daintily, because his balls are crystal."