Intel Wants to Sell You This Bridge
---
"Fret not, to-be Sandy Bridge buyer -- it looks as if the laptop delays won't be as severe as expected. According to Intel, it's working hard (read: coercing) with OEMs to keep Sandy Bridge laptops flowing from the factory, and apparently, that involves a pinky swear that partners won't utilize the four affected ports. "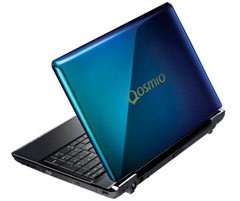 In case you have not heard, Intel admitted to a flaw in its 6 Series Chipset which supports Sandy Bridge. Over time, some of the computers using the 6 Series could see a degredation of performance over its 3Gb/s SATA ports. So, a recall is born and manufacturers eager to sell some high performance love are forced to wait. Or are they? Laptops usually only come with two SATA devices built into them, and the 6 Series Chipset does have two ports (the 6Gb/s SATA ports) which work as advertised. So instead of tossing all these hardware, why not make use of it?
I have seen many complaints and people swearing off buying these laptops, considering them broken from the start, but I have to wonder how many regular users would be affected by such a choice. Yes, there are laptops that come with eSATA, but most people I know still opt to use a network, or USB to handle their external storage needs. Considering the potential waste (even the effort to recycle a laptop motherboard is costly) resulting from this recall, it sounds like a fair compromise.
What do you think? Is Intel making lemonade, or lemons?