Field of Streams: Ranking the Best Streaming Music Services
---
"The era of listening to any song, at any moment, in any location is fast approaching. While we're not quite there yet, a handful of on-demand music services have come close."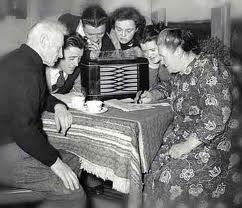 Gizmodo has done some heavy lifting sifting through various streaming music services. After narrowing the list down to 4, they rank Grooveshark, MOG, Rdio, and Rhapsody along a continuum that includes features, catalogue size, monthly service cost, and the breadth of devices the service can be played on.
Based on their rankings, relative upstarts MOG and Rdio seem to have overtaken industry stalwart Rhapsody despite the latter's longevity (still barely passable Chrome functionality, really?). All of these have yet to carve out profitable niches, and still must compete against personalized radio services like Pandora. That said, the true winner is a service you can't get in the US. Spotify is touted by industry pundits as the best streaming service not available in America. Why? No deals with the labels. Someday, all of this will integrate with each of our devices wherever we are. Until then, we're on our own to create an individualized music experience.