Canon Announces Rebel T3i and T3 (aka EOS 600D and 1100D)
---
Apologies; this originally went up on the 7th but due to a glitch did not make the front page.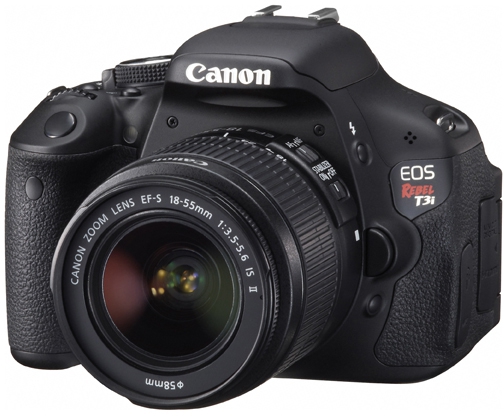 Well, with the CP+ show (organised by the Japanese camera trade association CIPA) starting on the 9th of Feb, naturally there will be a few new camera announcements. Today Canon leads the headlines, starting with the consumer Rebel T3i and T3 (EOS 600D and 1100D in Europe and Asia) cameras. Canon, being the master of incremental upgrades, made me look very hard for the upgrades to the T3i. The main changes are the addition of a swivel LCD (the LCD itself remains the same 3" VGA screen), new video modes of 1080p at 24, 25 and 30 FPS with the promise of full manual control, and the ability to control compatible flashes wirelessly via the internal flash. A few changes to the software side of the camera, like a new A+ Auto mode (taken from Panasonic), Creative Filters (taken from Olympus) and a "Feature Guide" (taken from Nikon) to guide new shooters round up the upgrades. The core of the camera, which features an 18 megapixel APS-C sensor rated at ISO 100-6400 with 9 AF points and 63 zone metering, remains the same. The camera will ship in March for about US$800 body only, US$900 with the new 18-55 IS II lens, and US$1100 with the 18-135 IS lens.
Up next is the Rebel T3 (EOS 1100D), which has a bit more upgrades. The camera has a new 12 megapixel sensor rated at ISO 100-6400 (I guess from the 40D), and utilises the same 9 point AF and 63 zone metering system from its bigger brothers. Cost-cutting measures include the lack of a swivel LCD, a smaller 2.7" QVGA LCD, 720p video at only 30 FPS, and a cheaper, less solid body. The camera will ship in March for about US$600 with the 18-55 IS II lens.
Images of the Rebel T3 and the rear of the T3i after the break.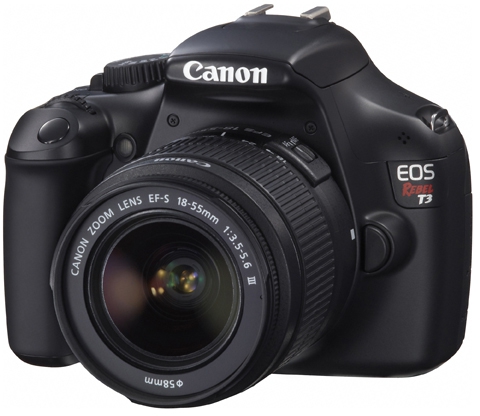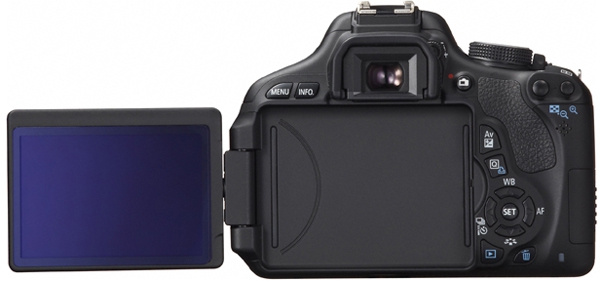 __________________
Baka. Soku. Zan. - The justice behind the dysORDer.