Did Digital Kill the Radio Star?
---
"The International Federation of the Phonographic Industry, a trade group based in London, said last week that sales of music in digital form had risen only 6 percent worldwide in 2010, even as the overall music market had shrunk 8 percent or 9 percent, extending a decade-long decline. In each of the past two years, the rate of increase in digital revenue has approximately halved. If that trend continues, digital sales could top out at less than $5 billion this year, about a third of the overall music market but many billions of dollars short of the amount needed to replace long-gone sales of compact discs. "Music's first digital decade is behind us and what do we have?" said Mark Mulligan, an analyst at Forrester Research. "Not a lot of progress. We are at one of the most worrying stages yet for the industry," he continued. "As things stand now, digital music has failed."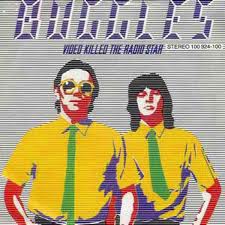 The New York Times reports this astonishing indictment of an industry that's produced iTunes, Pandora, Spotify, Lastfm and several other services with millions of engaged worldwide users. Yes, digital killed the CD business by undbundling songs from albums, and by extension struck a fatal blow to bricks and mortar music retailers. Yes, piracy is a problem that must be managed if artists are to be supported. But to declare that an entirely new medium, digital delivery of music, has failed because the established players have suffered economically while consumers have experienced a technology tsunami of music discovery, sharing, choice, and purchasing models seems to put the cart before the horse.
Tell me, has digital killed your music experience?