What's Coming In The First WP7 Update
---
"It's hard to believe something like this was missing, but even more so people actually missed using it (the generic excuse from fruit phone owners when bagging the platform). Sure there are certain scenarios where it's required, but only a few...Having said that, in the first update you're getting copy and paste. For reals!"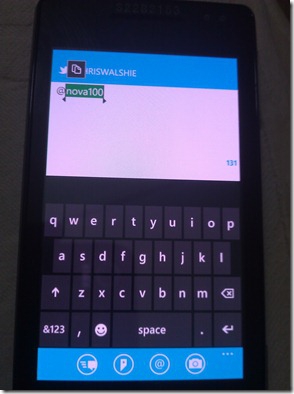 This cat's been out of the bag so long, it's begotten a litter. But the details count - copy and paste will only be available in a text control box, which somewhat limits its usefulness. I'd be interested if it works on web pages with IE, for example. The other two big items - WP7 will work much faster than ever, and the sideloading security hole exposed by the Chevron WP7 tool will be closed. Not exactly an overhaul update, but there's meat on them thar bones.
__________________
"A planner is a gentle man, with neither sword nor pistol.
He walks along most daintily, because his balls are crystal."