More Glass for Less: A Simple Guide to Inexpensive Lenses
---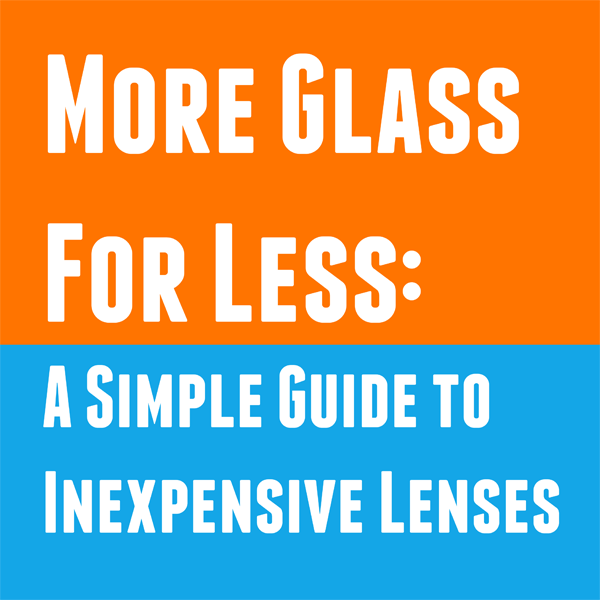 As more people get into photography as a hobby, a common refrain heard is that it is an expensive hobby. It is not without some truth, as hobbies by their nature can involve spending large outlays of money since it is human nature to delve deeper into our interests, and hobbies that involve any kind of gear will have many opportunities for the hobbyist to spend their hard-earned money on. Not helping is today's world of marketing departments' promises of being better at what you do if you buy their companies' products or services.
Even if you ignore the messages from marketing, you still need some basic gear to take a photo, like a lens, and lenses can be very very expensive. Lenses can range from the popular f/2.8 zooms (as much as US$2,000+) to the super telephoto lenses (too much). Thankfully, there are cheap options out there, some good, some downright awful. So what does a budget (and budding) photographer buy? Well, here's a short roundup of some lenses that can be considered to be not too expensive.
This guide covers lenses for APS-sized sensor cameras for a number of reasons: 35mm film-sized sensor cameras are more expensive, and if you have the money for one of those, it makes sense to be able to afford the necessary lenses to go with the camera. Four Thirds and Micro Four Thirds systems are not included as well, since both have very few inexpensive lenses in their respective systems.
I have broken up lenses into different categories that should cover a fair number of situations, and in each category I have tried to list lenses which are good but inexpensive (cheap would be a misnomer given some of the prices). Some categories have higher starting prices; this is simply due to some lens designs costing more, and is pretty much unavoidable. Also, for third-party lenses, some of them may not be available on your system of choice.
Casual Users
If you're shooting casually, and have no intention of taking photography that seriously: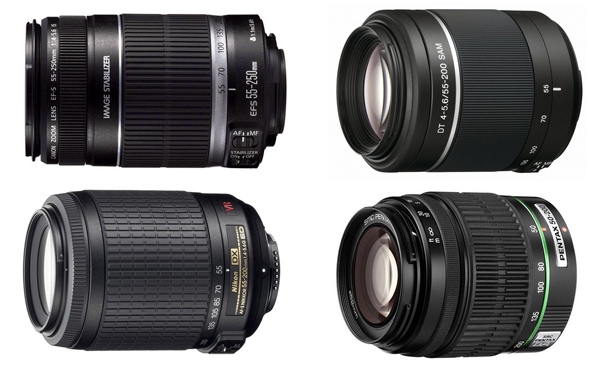 Buy a budget 55-200/250mm telephoto zoom lens to complement your kit. Nikon, Canon, Pentax and Sony/Minolta have their own versions. While the various 18-200mm lenses are popular, they also tend to be very expensive, easily costing US$500 and up. For example, a 55-200 class lens is easily one-third to one-half the price, while giving much better image quality as there are less compromises that need to be made for a design that has a smaller range of focal lengths. Buy one, put it in the bag, and swap around between the two lenses when needed. [SEARCH AMAZON STORE]
Beginning Photography Enthusiast
If you intend to take up photography more seriously:
I'm going to repeat my advice above if you are still starting out and are not sure of what you want: Get a budget telephoto zoom lens. This is a low-cost option to let you explore what you want photographically in focal lengths from 28mm to 300mm (or more) equivalent, gives you practice in changing lenses - it is a very real skill when you eventually end up with three to six lenses out in a shoot, and is small and light that you are less likely to leave it behind.
If you already have an idea of what you want, here is a list of options by focal length and lens types:
Ultra-wides
Ultra-wides are more expensive to make and are harder to use (most beginners I know tend to shun them), so the demand is not quite as high, with the result that the options here are a lot more limited. Not helping is that most first party lens makers have very limited options here for their APS-sized sensor cameras. Essentially this category is limited to larger zoom lenses.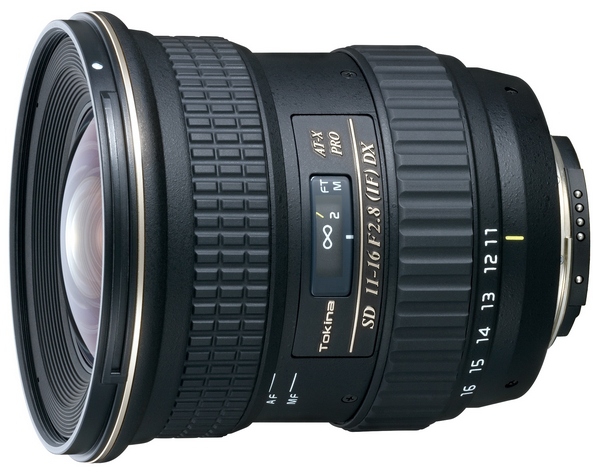 Tokina ATX 11-16mm f/2.8 PRO DX: It may not be the perfect lens; it has a small range of focal lengths (16mm to 24mm equivalent), is large for the limited range, and produces more chromatic aberrations than others. It however is also capable of some stunning resolution, fairly low distortion, and starting at f/2.8 gives it that extra low-light capability compared to the competition's f/3.5 to f/5.6 offerings. Also, it is well-built, with its all-metal body and smart finish. [SEARCH AMAZON STORE]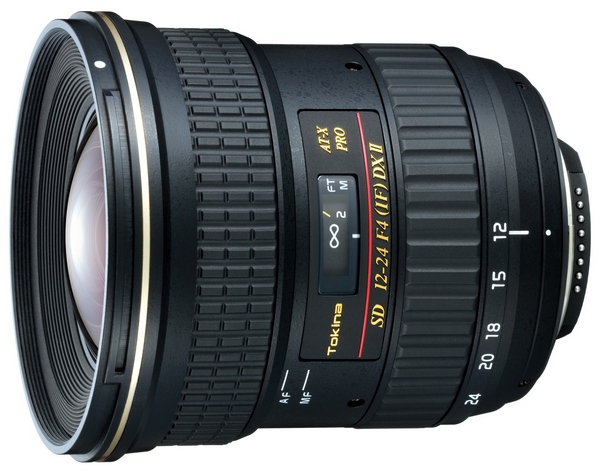 Tokina ATX 12-24mm f/4 PRO DX II: Cheaper than the Tokina 11-16, with more versatility at the cost of the smaller aperture, this is still a good lens, save for the chromatic aberration problems. Like any Tokina ATX offering, it is well-built with the tough metal exterior. The choice between the two Tokinas is one of aperture size, versatility and cost. [SEARCH AMAZON STORE]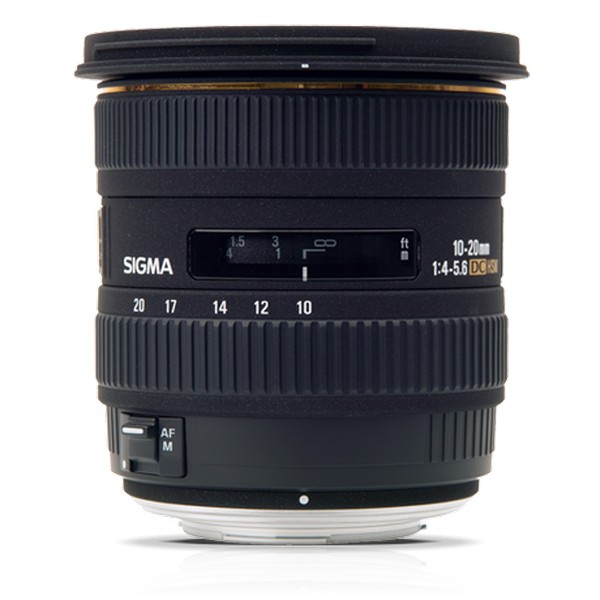 Sigma 10-20mm f/4-5.6 EX DC HSM: This is one of the few Sigma lenses to make it to the list. Years of quality control issues and slipshod build quality have left an unfavourable impression of Sigma's products in my mind (even though I own one Sigma lens). However for those looking for APS ultra-wide with a little more versatility should take a look here. It is the slowest of the ultra-wides (at 20mm it is f/5.6) but it performs quite well considering the price, as long as you get a good copy! If you live in a place where the newer 10-20mm f/3.5 is close in price, get that or (preferably) the above Tokinas instead. [SEARCH AMAZON STORE]
Standard Zooms
The standard zoom is the versatile lens that has a bit of everything: Wide, normal and telephoto. Of course, it will not go very wide, nor be a super telephoto, but will give enough to give your photos a different look from one end of the zoom to the other. Kit lenses are from this category, but are usually built to the bare minimum of specifications.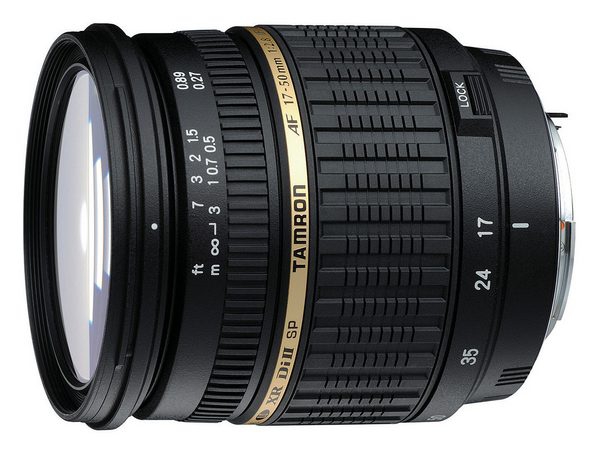 Tamron SP AF 17-50mm f/2.8 XR LD Di II: It may not have any kind of stabilisation, but it is better off without it. Higher in resolving power, smaller in size, and lower in cost than the VC version, this is a good alternative to the typical slow kit lenses. This is the cheapest standard f/2.8 zoom from the three main third party lens manufacturers of Sigma, Tamron and Tokina, but I consider it to be the best optically. The main disadvantages are that it is somewhat plastic in build - but it still has a metal mount thankfully, and the version with a motor (which means all the new ones by now) can be a bit hesistant in focusing. [SEARCH AMAZON STORE]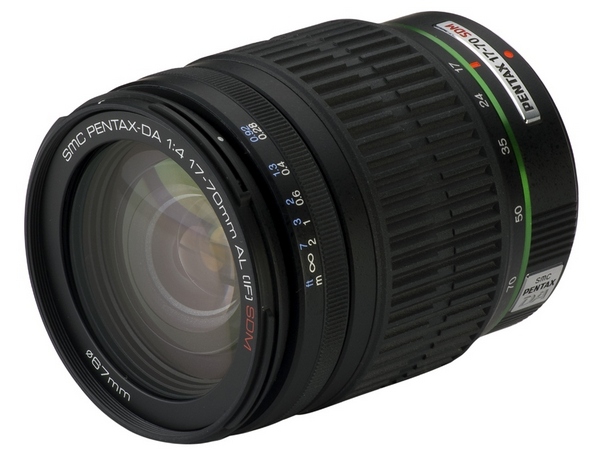 SMC Pentax DA 17-70mm f/4 AL IF SDM: Pentax can make some great lenses, and while the 17-70 is not what I call great, it comes close enough, and at its price, it is very hard to beat. With a constant f/4 aperture, a nice wide range of focal lengths, and fast AF, it makes me wonder why Nikon discontinued the similarly excellent Nikkor AFS 18-70mm f/3.5-4.5. [SEARCH AMAZON STORE]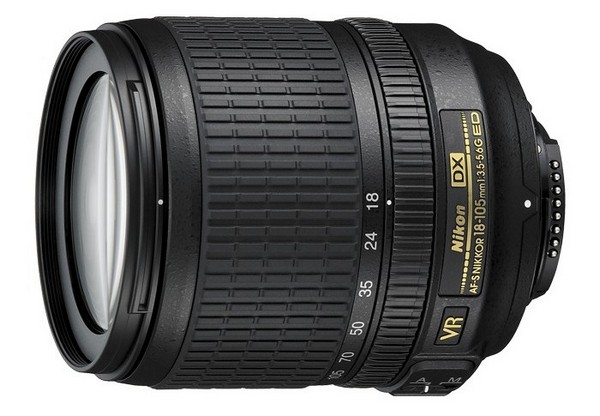 Nikon Nikkor AF-S 18-105mm f/3.5-5.6G ED VR DX: This is actually a kit lens, which first came with the D90, and now with the D7000. Optically good with a versatile range of focal lengths, its main weaknesses are the plastic lens mount and slower aperture range. If there is an opportunity to have this lens bundled with the camera instead of the usual 18-55, take this option instead. [SEARCH AMAZON STORE]
Normal lenses
Normal lenses, so-called because they produce "normal-looking" photographs, are easy to make, and not too expensive. They are prime lenses, which means they have a single focal length and do not zoom, but they are an easy way to get a sharp and fast lens that can be used in a large number of situations.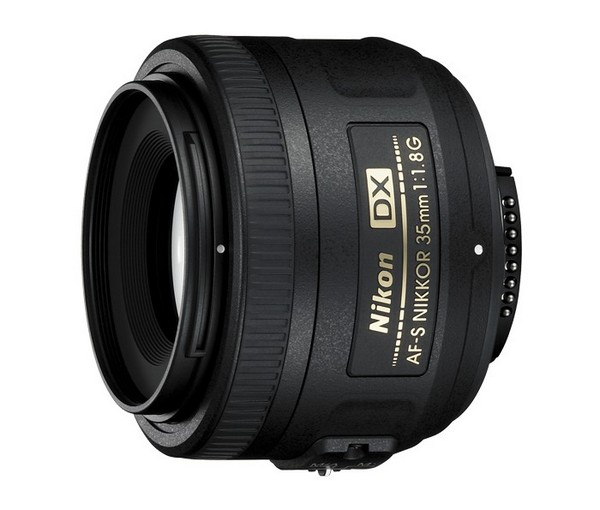 Nikon Nikkor AF-S 35mm f/1.8G: The normal lens for DX cameras. It is fairly cheap, optically sound, and has a not-very-fast AFS motor. Cost cutting measures again are in play here; there is no focusing scale, so if you want to use advanced techniques like hyperfocal settings, you are out of luck. The alternative is the slightly more expensive Nikkor 35mm f/2, but it only works on Nikon cameras with the AF motor on the camera (at this time of writing, that means anything below the D90 range will not have autofocus with the 35/2). [SEARCH AMAZON STORE]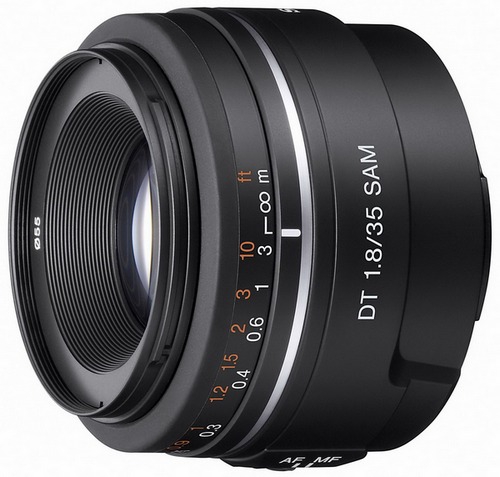 Sony DT 35mm f/1.8 SAM: So you have a Sony or a Minolta camera instead. This is the version of the above Nikkor, except that Sony actually put in a focusing scale in it, at the expense of a piezo electric motor. This is not necessarily a bad thing; personally I value the focusing scale more. [SEARCH AMAZON STORE]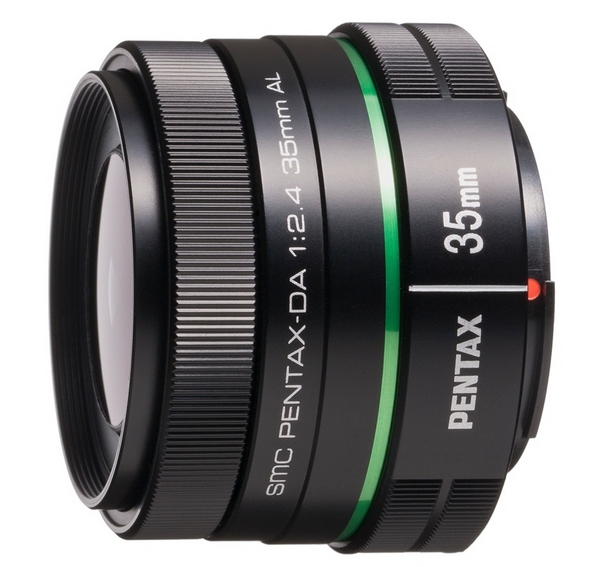 SMC Pentax DA L 35mm f/2.4 AL: Alright, so it is not cheaper, and not much smaller than the Nikon, and while it sacrifices speed, at least Pentax users have an option of having an affordable normal lens on an APS sensor. [SEARCH AMAZON STORE]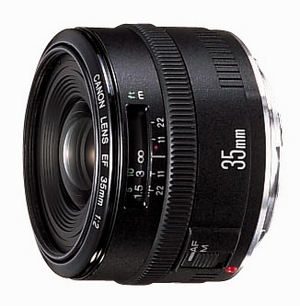 Canon EF 35mm f/2: Canon users have to use a standard EF lens in this case. Not really a big deal except for the cost. As a lens designed for 35mm film, there are some advantages using it on an APS-sized sensor: less vignetting and excluding a lens's weakest ares (the corners) are two I can think of. [SEARCH AMAZON STORE]
Short telephoto primes and macro lenses:
Usually many photographers buy a macro lens and use it as their short telephoto or portrait lens, since modern macro lenses can perform quite well even when focused at long distances. Plus everyone loves making big photographs of tiny things. I therefore have lumped the two categories here. The advantage of a non-macro short tele is its maximum aperture: They tend to be at least a stop faster.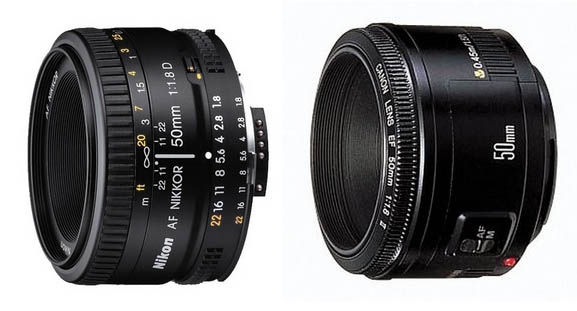 Canon or Nikon 50mm f/1.8: Dirt cheap, damn sharp, damn fast. Thanks to the 35mm film legacy, it means that the normal lenses from that era double up as a short telephoto on APS-C cameras. They are even cheaper than the normal lenses for APS-sized sensors due to not needing to design around the mirror box to cater to their 35mm focal length. If you want a short telephoto of sorts, it is hard to go wrong with them. They are also useful as a secondary lens in a low-light environment. Canon and Nikon are the only ones left making them new. For Sony/Minolta/Pentax users, their respective 50mm f/1.7s being discontinued means they are only available used. [SEARCH AMAZON STORE]
Sony 50mm f/1.8 DT: I have put this in its own entry because it is a bit of an oddity; this is a DT lens, which means it is only for APS-C-sized sensor cameras, so it is not quite the same as the above. Still, the effect is the same, and the price should not be too far from the above. [SEARCH AMAZON STORE]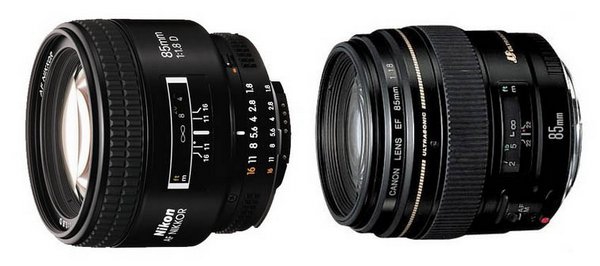 Canon or Nikon 85mm f/1.8: Canon and Nikon are the only ones left still making a cheap 85mm f/1.8 prime. It is hard to go wrong if you want a longer mid-range telephoto, and the Nikkor 85mm f/1.8 is better than the 85mm f/1.4 in many areas, save for that 2/3 stop advantage in maximum aperture size. As for the Canon, the alternative is the even more expensive 85mm f/1.2L that is also quite a bit heavier than many 85mm f/1.4 lenses. [SEARCH AMAZON STORE]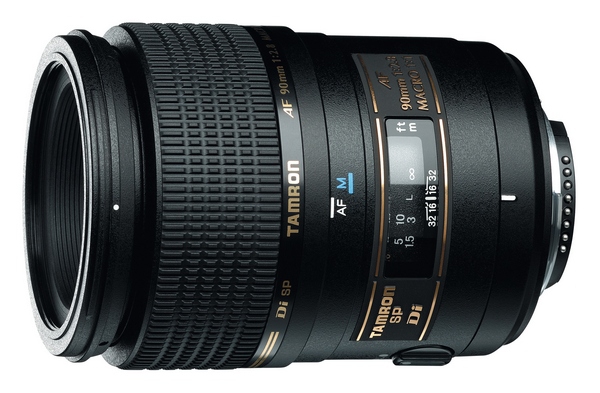 Tamron SP 90mm f/2.8 Di Macro: This is a classic lens, and is one of those that propelled Tamron to be a major third party manufacturer. I am not sure what has changed since the MF version, but the current AF version does not disappoint. [SEARCH AMAZON STORE]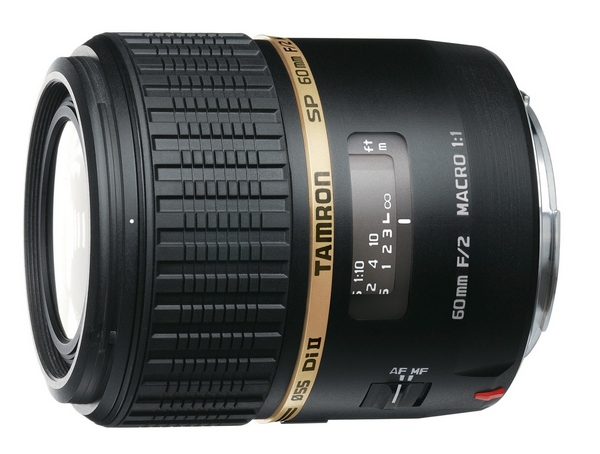 Tamron SP 60mm f/2 Di II LD Macro: This is a unique lens; designed for use on an APS-sized sensor camera, it has a maximum aperture of f/2, while being able to achieve 1:1 magnification setting (ie. an object at one cm long will be captured at one cm long on the sensor itself). Like the Tamron 90mm, optical quality is good, and boasts a better AF system. For those looking for a macro lens to do double duty, this is a very good choice. [SEARCH AMAZON STORE]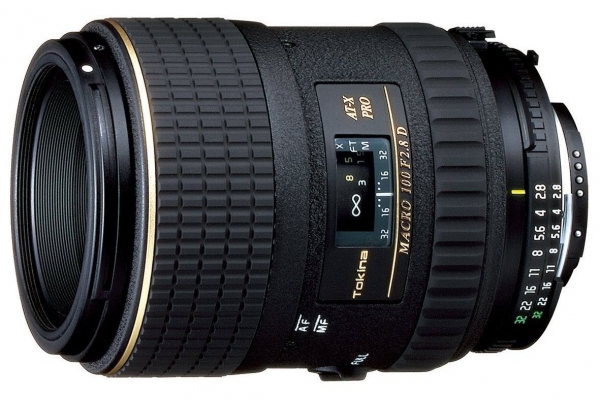 Tokina AF AT-X 100mm f/2.8 Pro D Macro: Another affordable macro, this is an alternative to the Tamron 90mm f/2.8. Despite the 10mm extra focal length, the working distance at 1:1 magnification is similar to the Tamron 90mm, so do not let the extra 10mm be a factor for macro work. [SEARCH AMAZON STORE]
Telephoto zooms:
Other than the 55-200/250 type lenses I mentioned, there are a few more decent buys here.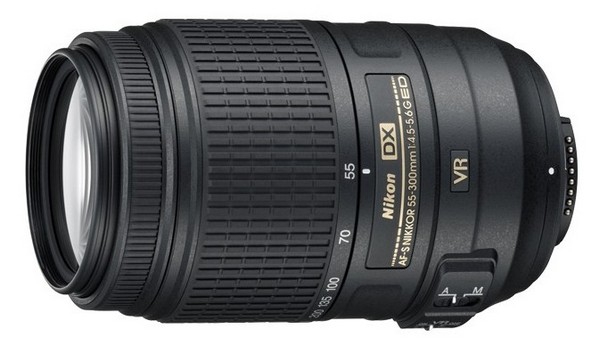 Nikon Nikkor AF-S 55-300mm f/4-5.6G VR: For something with a little longer reach, the 55-300mm a decent buy, and is a more versatile and cheaper option than the Nikkor AFS 70-300mm f/4-5.6 VR. [SEARCH AMAZON STORE]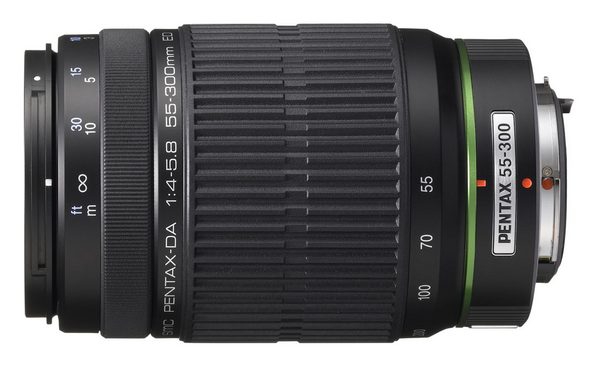 SMC Pentax DA 55-300mm f/4-5.8 ED: Same as the Nikon, but for Pentax. Need 300mm cheap? This is it. [SEARCH AMAZON STORE]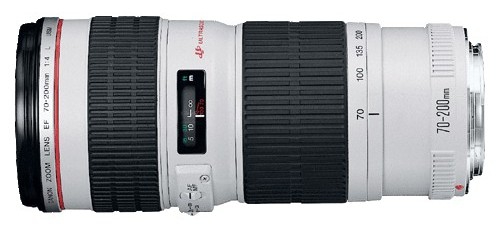 Canon EF 70-200mm f/4L USM: Here is the only L lens in the entire guide. It is at the time of writing the cheapest L lens available new, but definitely not the worst. The low price is due to the lack of IS, but otherwise this is a very fine lens, with good optics and a fast USM motor. A downside is that the lens does not come with a tripod collar, so photographers intending to mount this on a tripod (especially with a smaller and lighter camera) might want to take note. [SEARCH AMAZON STORE]
Really long lenses:
This is where it hurts. I am afraid to say that if you need something more than 300mm, the costs start to skyrocket. Again, very limited options here, and all third-party.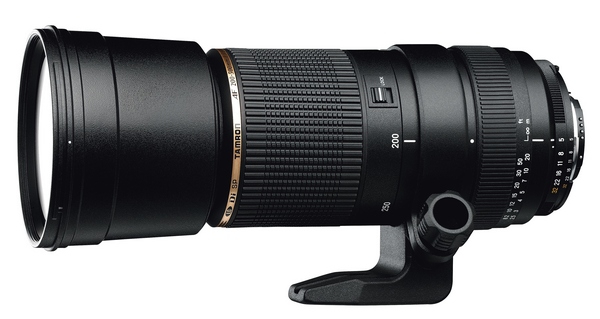 Tamron SP 200-500mm f/5-6.3 Di LD IF: This is likely to be one of the two most expensive lens in this list, depending on where you live. However it is just about the cheapest way to get 500mm cheaply without sacrificing too much in terms of image quality. The aperture at f/6.3 is not fast, and neither is the AF (on a D70 it was just about passable), and it is a little soft at 500mm. It still beats all the other alternatives up to its price, and then some. [SEARCH AMAZON STORE]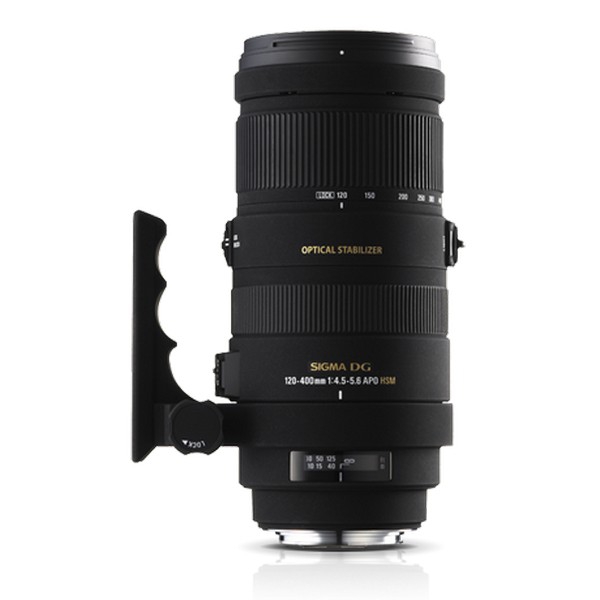 Sigma 120-400mm f/4.5-5.6 DG OS HSM APO: Lots of alphabets, but basically it means there is a piezo-electric motor like that of the Nikon AFS and Canon USM lenses, and is also stabilised. The trade-off compared to the Tamron? It only goes out to 400mm. Plus it is a Sigma. [SEARCH AMAZON STORE]
Used Lenses:
Depending on where you live and who you buy from, this option can range from really cheap but risky to a good safe deal backed by a shop warranty. Given the wide range of options, all I can say is be careful, check in person if you can before buying, otherwise make sure there is an ironclad return policy in your favour. Good luck hunting!
To End
Lenses can cost quite a bit, but with a little care, one can assemble a system that costs less than a single f/2.8 zoom, yet offer top quality images and more flexibility than said f/2.8 zoom. If you find a budget lens you like, give a shout in the comments!
Lee Yuan Sheng would like announce that he has only spent more than US$800 on a single lens once, and has made do by spotting the cheaper buys in the markets. He is happily making photographs with his bargain buys in a very sunny place.

Do you enjoy using new hardware, software and accessories, then sharing your experience with others? Then join us on the Thoughts Media Review Team! We're looking for individuals who find it fun to test new gear and give their honest opinions about the experience. It's a volunteer role with some great perks. Interested? Then click here for more information.

__________________
Baka. Soku. Zan. - The justice behind the dysORDer.