Honeycomb Music Player Leaked: It's Hot, Sticky Sweet...
---
"Want a sneak peek at some Honeycomb goodness? Of course you do! And now, thanks to xda member johnnie93, you can have some."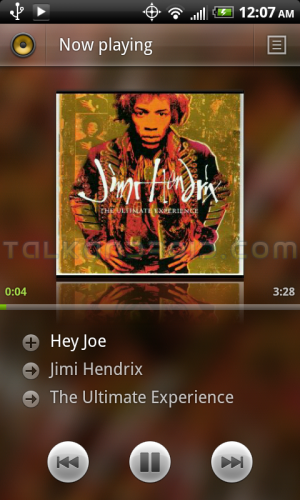 I have to say this looks promising. If this is any indication of the UI goodness we might get when Honeycomb lands we are in for a real treat. I'm sure we all agree that the default Android music player isn't the prettiest thing in the world. After looking at the screen shots of the new default Honeycomb player my hopes are up. If screen shots aren't enough for you follow the read link and download the apk for yourself. I hear it works "most of the time." Anyone tried this out yet? What do you think?