Apple TV is Roku's Best Friend
---
"When Apple launched their second-generation Apple TV back in September many thought it change the way we viewed our media. Apple's AirPlay feature where you can stream video from an iOS device or Mac to an Apple TV just adds to the argument."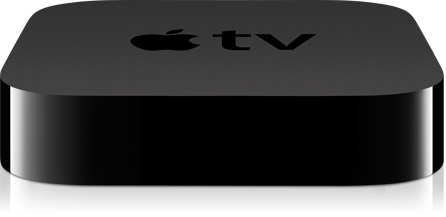 That "halo effect" that is usually mentioned when talking about Apple products and how their products generate sales of other Apple products, apparently also works with competing products. The Roku CEO Anthony Wood stated that he feels Apple generated new sales for them since they brought attention to the category. Roku sales are about to surpass $50 million this year and CEO Wood thinks they will hit $100 million in 2011. You can read his interview with Business Insider here, but it is interesting he would give credit to Apple. Well, perhaps interesting isn't the word, surprising I suppose would be better. You usually don't hear kudos when it comes to Apple from their competitors. Credit deserved.
__________________
iPhone 4, 1.6 GHz Core 2 Duo MacBook Air, Apple TV, 2.66GHz Intel C2D Mac Mini, 1TB TC, Airport Extreme,several iPods and an iPad, 32GB Wi-Fi version.
Follow me
on Twitter.