Looking for Black Friday Laptop Deals?
---
"Black Friday is one of the best times to buy a laptop or netbook and Black Friday 2010 is no different. We've rounded up over 100 Black Friday laptop deals that are available at close to 20 retailers including Amazon, MacMall, Best Buy, Dell , Office Max, Office Depot, Walmart and others."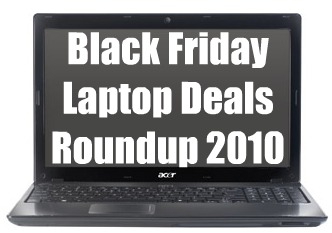 Looking for the best Black Friday deals on a new laptop or netbook? Our friends over at Notebooks.com have put together a list of over 100 of the best deals on laptops and netbooks. Check it out!