HTC Trophy Impresses Despite Small Size
---
"Yet even with middling hardware and a brand new version 1."0 Microsoft OS that is clearly lacking the maturity of iOS or Android, it's simply hard to resist this sleek little lightweight gem of a handset running a very promising -- and dare we say fun -- take on the mobile OS experience. Try as we might, we can't put it down even though we have an iPhone 4 and Galaxy S at our immediate disposal. The HTC Trophy may not be our smartphone champ but it's definitely a winner."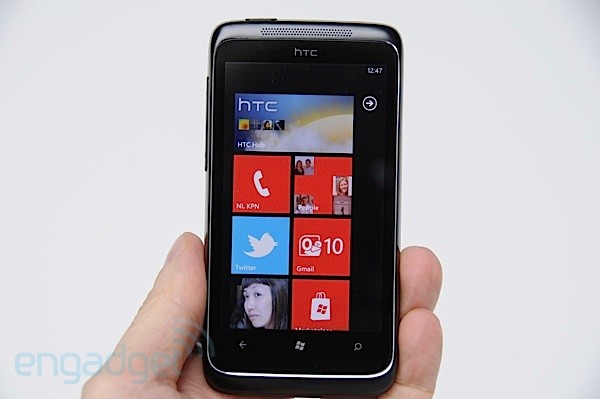 While it may not have as large and visually enticing screen as some of the 4.3" behemoths out there, the somewhat more diminutive HTC Trophy has been packaged in such a way that Thomas Ricker over at Engadget really liked his evaluation unit. The Trophy's specs can be summarized as:
480 x 800 pixel resolution capacitive screen measuring 3.8"
1GHz Snapdragon (QSD8250) processor
802.11n
WiFiBluetooth 2.1 with EDR
GPS
FM Radio
1300mAh battery
8GB of fixed flash storage, 512MB ROM and 576MB RAM
5 megapixel autofocus camera with LED flash
720p video recording capability
While not all that different in spec from most of the Windows Phone 7 handsets that have already made their way to market, it is the total packaging of construction quality, feel, performance, custom HTC apps, and, well, the total user experience, that tipped his impression to the favorable category. It's a nice review of a phone that may just be the sweet spot for a number of potential purchasers.