Why Did HP Buy Palm?
---
"HP knows that although they're the number one PC maker in the world, being number one in an industry that has stopped growing and will be flat at best for the foreseeable future is not the way to stay a $100 billion company. They've figured out that mobile is the future of computing, and that despite some early successes in that space (mainly after purchasing Compaq and its iPAQ line of handhelds) HP's efforts to date have been anemic. Let's put it another way: you see plenty of people using HP netbooks, but when's the last time you saw anyone one of their smartphones? Exactly. Right now HP isn't a significant player in mobile and that needs to change."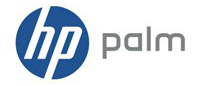 Peter Rojas from gdgt has a useful perspective on the consumer electronics industry having been at the helm of Engadget for several years, and I'm sure he's right on the money here - in fact, this dovetails nicely with the post I wrote up earlier today in a depressing sort of way; if Microsoft really had something in the pipeline that was nearing completion, HP wouldn't have bought Palm. Microsoft literally must have had no answer to the question of "What Microsoft OS can we use on HP hardware to combat the iPad?". HP entering the operating system space isn't something that they'd choose to do lightly, that's for sure...they must have felt like they had no choice.