Windows Phone 7 Profile: the HTC 7 Trophy
---
"With the vivid 3.8" screen, HTC 7 Trophy sits comfortably in your hand and performs perfectly playing games on Xbox Live."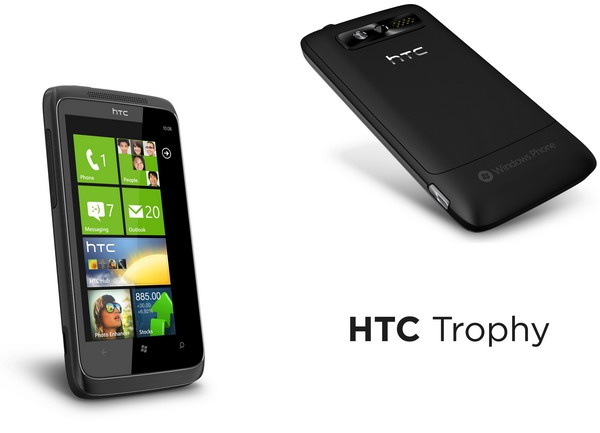 If there's a budget phone in the new HTC line up, I think this is it; this pretty much adheres to the Windows Phone 7 minimum specs down the line, though it has a 3.8 inch screen versus a 3.5 inch screen. The HTC 7 Trophy will offered by Vodaphone in Germany, France, Spain, United Kingdom, Austria and Switzerland.
3.8", 800x480 touchscreen
4.67" x 2.42" x 0.47" 140g
512MB ROM/576MB RAM/8GB internal storage
Processor: Qualcomm Snapdragon QSD 8250 1 GHz
Battery life: WCDMA - Talk time: 330 min/Standby: 435 hrs GSM - Talk time: 405 min/Standby: 360 hrs
5MP camera / 720p HD video
More photos after the break.