Attack of the 10 inch Netbooks!
---
"Mobile systems have long been on our to-do-list. These days, nearly everyone has a notebook. However, picking the right notebook isn't like choosing a CPU, graphic card, or memory kit, where you can just simply swap out one piece for better performance. While there are those rare few who upgrade, the options are still limited (hard drive and memory). For the braver few, a mobile processor might be on the menu."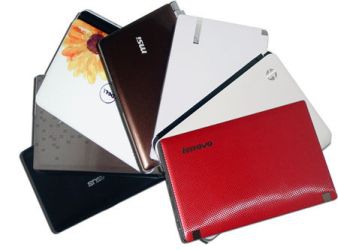 According to the media, there may not be many of you left who want in on the netbook fad, but Tom's Hardware has put up a good review of a whole collection of current generation 10" notebooks. 10 inches seems to be the sweet spot for these mobile warriors with just enough screen real estate to get some light browsing done, but not too big or expensive to creep into notebook territory. The newest batch seems capable of some decent video playback, you still should not expect a seamless HD watching experience. The biggest problem may be that anyone who wants a netbook may already have one, and while the new models are shiny, they fail to compell customers to think that their old mobile companion is worth letting go.