HTC Spark With WP7 Outed
---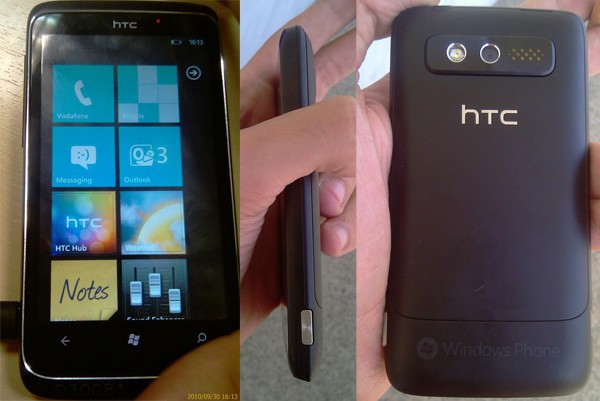 It's lean, it's mean, and it's sparkling - not to mention showing all the grubby fingers that's been handling it. The HTC Spark, which appears to be another codename for the Mondrian/Trophy/Mozart (different carriers?), has been photographed and dissected (figuratively speaking) by an enterprising friend of a friend. The specs comply with chassis 1 minimums and HTC has a few (non-Sense) apps onboard, and is going to offer an optional extended battery. We're counting the days til this and other WP7 offerings hit the streets - it's been a looong wait. Hit the source for the link to more pics...and mind the ciggie.
__________________
"A planner is a gentle man, with neither sword nor pistol.
He walks along most daintily, because his balls are crystal."