Platypus: Squishy Fun For The iPhone/iPod Touch
---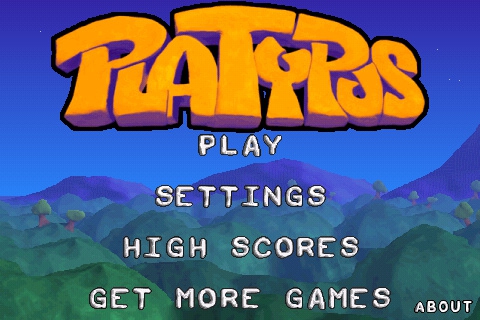 Platypus could safely be called a cult classic among Mac games, mainly because of the graphics. Following in the mold of games such as Clayfighter and fine television shows such as Gumby and Mr. Bill, Platypus brings a squishy and unique perspective to the shooter genre.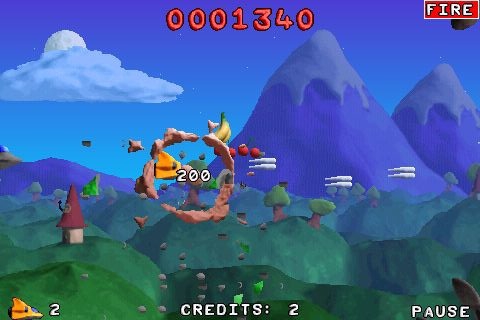 In the game, you guide your platypus on the screen (it's landscape mode, only) and shoot at enemy invaders. Firing is automatic, and can be shut off with a button at the top right hand of the screen. There are two different ways to control the ship. You can use "touch and guide," where the ship follows your finger across the screen or accelerometer-based tilt movement. I found "touch and guide" to be easier to control.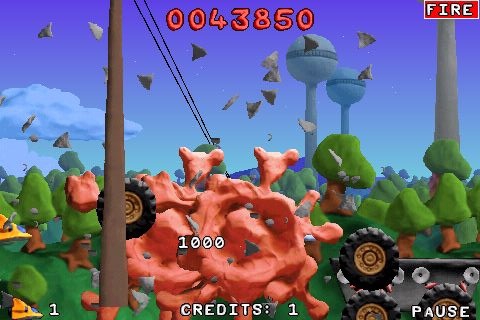 The game follows standard side-scroller conventions. When you destroy enemies, fruit appears sometimes, and collecting it will give you bonus points. If you destroy a sequence of enemies, you receive a star which upgrades your weapon for a short time. Shooting the star will cause it to turn over to another color, each color being a different weapon upgrade. There are 4 different weapon upgrades.
The music in Platypus brought back a lot of memories. It is styled after music from Commodore 64 games. It is very bouncy and fun. The sound effects are typical for this type of game. Even on hard, the enemies were easy to avoid. Serious gamers will be disappointed with how easy this game is, but it is good for casual gamers. There are 4 worlds, each containing 5 levels. Again, this will disappoint serious gamers who will be expecting more levels.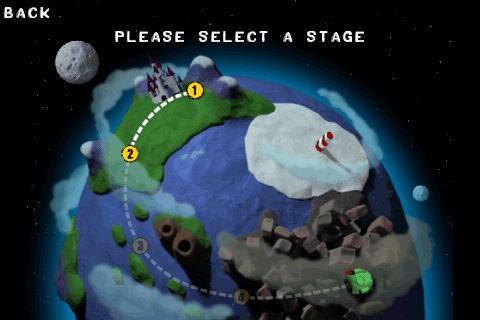 In conclusion, Platypus is a fun game, with peppy music. It is too short and too easy for the serious gamer. Casual gamers, though, will find a lot here to keep them interested. The game costs $4.99 and can be purchased from the iTunes store.
Joe Johaneman is a programmer and web designer in Honesdale, PA. Joe is also an amateur photographer and graphic designer.
__________________
iMac 21.5 inch, Macbook 13 inch, 32GB iPhone 4, 8GB 1st gen iPod Touch, 64GB iPad WiFi, AppleTV, iPod Shuffle