Always Bet On Brown?
---
"Going back a few episodes of On Digital Media, I bet Ken and Chia-Lin each a bottle of wine that Microsoft wouldn't become the iPod killer that it's purported to be. Neither of them would take me up on that wager. So, I put it out to our listeners and one brave soul responded: John Wall of The M Show took us up on our bet, but he wanted better odds. So, if we win the bet, John sends us a bottle of wine but if he wins, we send him a case of wine. I even volunteered to road trip to the Boston area to drop it off."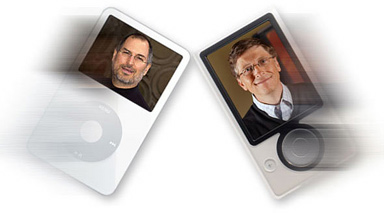 John Federico of the BrandBrains blog was taken up on a little wager he placed. His bet offers up a case of wine that Zune will completely flop, and not only will it fail to compete with the iPod, but won't even unseat current runner-up, Sansa. What do you think? Would you have taken up John's little wager?