The R*Case for iPad
---
"This is the R* Case, and it might just be my new favorite iPad skin, based only on this video. And not just because the case itself, with two old 80s-skateboard-style rails on the back, looks very useful. It's also because the video itself is an engaging mix of hard work and high-cheese."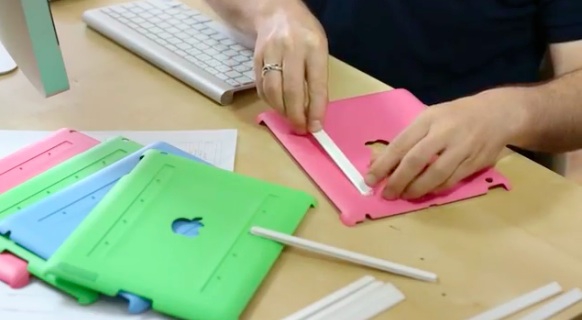 Well the video wasn't that bad, rather funny actually. And this really is an innovative case. The rails don't seem to deter from the functionality either, although at first they do appear a little odd. You can find out more at TouchNS.
__________________
iPhone 4, 1.6 GHz Core 2 Duo MacBook Air, Apple TV, 2.66GHz Intel C2D Mac Mini, 1TB TC, Airport Extreme,several iPods and an iPad, 32GB Wi-Fi version.
Follow me
on Twitter.